Virtual / Remote Production
Let us help you develop or engineer your next show. Our technical knowledge and real world experience brings value to any production.
Broadcast and digital platforms are changing, so are the way we bring content to your home. With new technology we are able to broadcast programming to your home via our home. Let acb program and engineer your next virtual production. We can deploy cameras and the appropriate equipment to your location and control and direct your show virtually.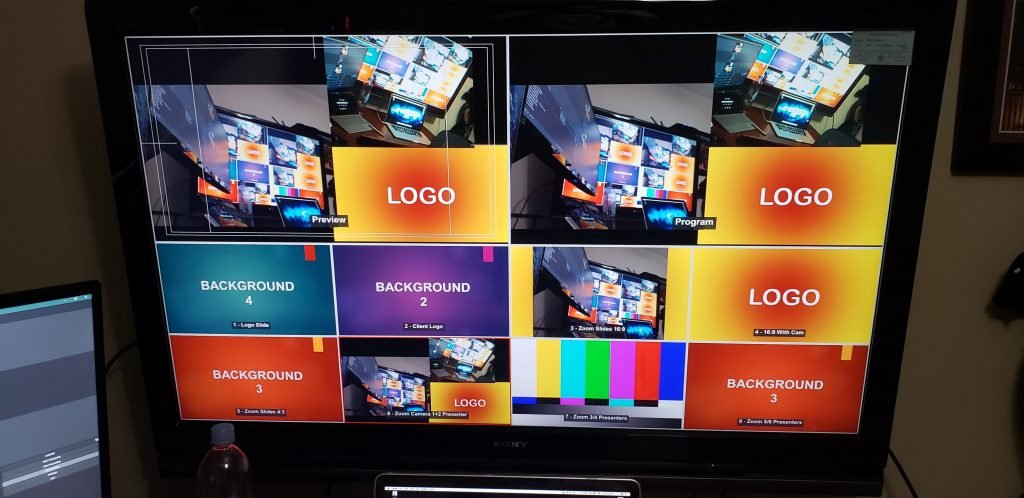 Virtual Studio:
Asus z370 64gm ddr4 3600mhz i7 GTX1080ti 11GB OC Edition.
2tb m2.2 hd and 2×2tb Seagate barracuda HD
Multi-track Audio
HD and 4k Recording, Dual streams
Robotic Cameras and Fly-packs for remote productions
Virtual Directing and tele prompting
NDI Networking
Stream to: Twitter, Facebook, YouTube, Twitch, Personal URL, Pay per view program.
Dynamic graphics, overlays, lower 3rds, media playback
Local or cloud recording
Always staying on top of current trends and technology to better your production needs